Company Overview
Innoget is the Open Innovation and Science Network for technology, knowledge and capabilities transfer where you can reach over thousands of experts worldwide.
Innoget facilitates collaboration between innovation seekers and innovation suppliers such as large enterprises, SMEs, research organizations and innovation professionals actively looking for research, funding and licensing opportunities.
Many organizations conducting open innovation related activities, such as technology scouting, R&D and Business Development collaborative projects, technology transfer, etc. are getting competitive advantage by connecting with new technology partners worldwide thanks to their posts on Innoget.

Innoget Team
Innoget was established in 2006 from the ingegration of a group of professionals of recognized standing and experience in the fields of open innovation and technology transfer.
Company information
| FOUNDED | SECTOR |
| --- | --- |
| 2006 | Open Innovation, Technology Transfer |
| CONTACT | MARKET |
| info@innoget.com | Businesses, Research Organizations, Startups, Individuals |
Berlin, Germany | Option to attend virtually | 2 – 4 February, 2022| 08:30 CET Drive value capabilities and strategic alignment to accelerate PPM process excellence Amid the COVID-19 pandemic companies have struggled to prioritize projects and avoid wasteful or loss-making investments. By reinforcing both analytical and organizational skills, as well as having strong decision analysis processes in place and well-performing teams to ha...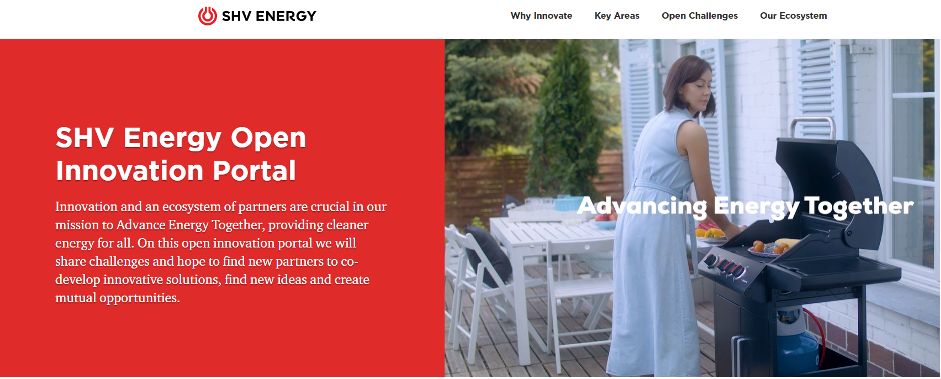 Innovation and an ecosystem of partners are crucial in our mission to Advance Energy Together, providing cleaner energy for all. SHV Energy launches an open innovation portal to find new partners to co-develop innovative solutions, find new ideas and create mutual opportunities. As a global energy group we recognise, and embrace the challenge to continue to provide essential energy solutions to off-grid customers that are envir...
In the framework of this collaboration, we have issued a new challenge to the innovation ecosystem, focused on the digitalization of the circular economy flow. Currently, there is a growing demand in the market for packaging containers or products elaborated from recycled materials. Thus, we need to identify solutions that help us certify that the raw materials we produce from waste at the Valoriza Servicios Medioambientales (VSM) plants are i...